We suggest listening to these tracks with headphones or reference monitors to perceive the subtle changes made in each of our works.
Some opinions of artists and producers who have worked with us!

Conrado's work is, in a word, excellent. The quality of his listening, his aesthetic understanding, the use of his equipment at the service of the project, the dedicated communication with the artist are the factors that made mastering my album with him the best decision imaginable.
I warmly recommend Conrado and his Casa Rara mastering studio without hesitation.

Excellent work and very good dialogue during the mastering process, an essential factor to enhance all progress.
Opinions of artists and producers who have worked with us!
Here are some of our national and international artists, musicians and producers who have chosen Casa Rara Online mastering services to carry out their projects (both in mixing advice, mixing and analog mastering). We invite you to meet them! We also invite you to read our frequently asked questions (FAQ) before any questions that may arise!
You Tube / Spotify / Tidal.
Artists who have worked with us
Vintrash – Daniela Stucan – Los Niples – Gaston Lacebron – Pablo Ventura – Plex – Sami Abadi – Sergio Pangaro – Ivan Zyk – Nahuel Devito – Volcadores – Sergio Pangaro – Violeta Saturnina – Sesiones a la gorra – Joha Intili – Mate Amargo (Guillermo Echebarrena) – Rocio Amatista – Ele Despierta – Cecilia Frers – Leo Nova – Laia Luna – Dani Gonzalez – Den Ker – Ludmila Frabris – Indomito Ser – Maicha Zaballa – Julian Vernieri – Pia Sicardi – Maria Futura – Manu Rajoy – Tonny Leggio – Mamayolo – Luciano Basilico – Artistas desde un mundo en aislamiento – Sergio Facciolo – Sergio Sanguineto – Cristopher Rojas – Leandro Da Silva – Yvan Arias – Dúo Dø – DuoDo – Dywrecked – Santiago Moyano – Daniel Metayer – Habib Farhan – Joel Barcala – A Cantar – Diann – Farka – Daniela Stucan – Nicolas Coronel – Eli Chilli – Productora Ballena Blanca –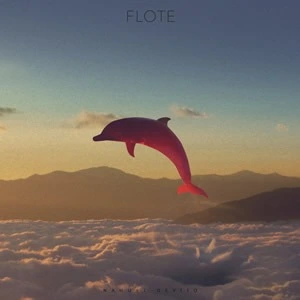 I mastered my first EP with Casarara and I was more than happy with the result. Not only do they carry out a professional work from the sound, but also, there was a real commitment to make the songs impeccable. There is love for music, knowledge and experience.
A luxury to work with you.
Thank you very much for all the will and patience !!

Actitud Peluche
Productora
A luxurious service, we are amazed at Actitud Peluche with the experience and quality that our
music has achieved thanks to Casa Rara. They are in all the details, their dedication is meticulous, perfectionist. It is a privilege to know that there is a company that can be trusted blindly. Congratulations!